LaMonica Love, Managing Attorney
LaMonica Orr-Love is a licensed attorney and business management consultant with a track record of strategic thinking and effective leadership. She is a native Houstonian and who previously worked as a corporate attorney and business management consultant for two Fortune 500 companies.
LaMonica's practice areas include business planning and management, real estate, commercial transactions, mergers and acquisitions, risk-management, intellectual property and corporate governance and formation. LaMonica has provided top-notch legal services and business solutions to over 1,800 clients including start-ups, small/medium sized businesses, community development corporations, non-profits and fortune 100 companies, 76% of those clients are minority owned businesses who have a footprint in the Houston Community. As a consultant, she has designed, developed, and delivered multi-dimensional, cross-functional solutions to clients, bringing together strategy, business process design and organizational design, as well as change management.
LaMonica has received many top honors including 2021 Cumberland Law School Young Alumni of the Year, 2021 Houston Business Journal's 40 Under 40, 2019 Top 30 Influential Women in Houston and 2019 National Bar Association Top 40 Lawyers Under 40. LaMonica previously served as President of the Association of Women Attorneys – Houston (AWA). LaMonica also shares expertise as a recurring contributor on Fox 26 Morning News discussing legal issues and strategies for effective communication using technology and social media.
LaMonica received her BS from Florida A&M University in 2005, and her law degree from Samford University Cumberland School of Law in 2008. She is licensed by the State Bar of Texas. Her Law firm is Nationally certified as a Minority Business Enterprise by the Houston Minority Supplier Development Council.
Tatiauna Holland, Associate Attorney
Tatiauna Holland is a licensed Texas Attorney and practices in the area of immigration, business planning and management, corporate governance and formation and real estate law.
In the last 8 years, Tatiauna Holland has represented over a hundred clients in Federal Immigration Court, Texas State civil and criminal court, and administrative hearings in a range of matters, including asylum and torture claims, permanent resident and naturalization matters, misdemeanor and felony offenses, and more.
Tatiauna has also represented clients in matters pertaining to Family-Based Immigration, Deportation and Removal Defense, Citizenship and Naturalization, Asylum, DACA, U-Visa, Temporary Protected Status (TPS), Personal Injury, Foreclosure Defense, Eviction Defense.
Tatiauna Holland obtained her Juris Doctorate from Southern University Law Center and her Bachelor of Arts in International Affairs from the University of New Orleans. Ms. Holland is an active member of Delta Sigma Theta Sorority, Inc, the daughter of two U.S. Air Force veterans, and a native of Shreveport, Louisiana.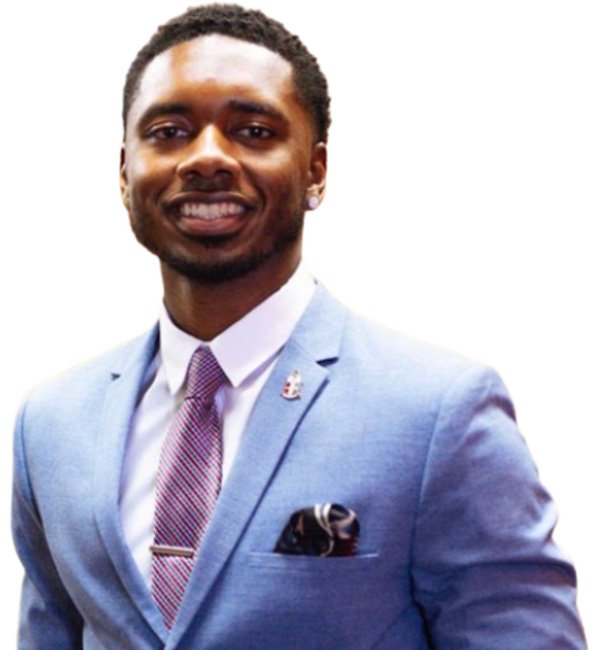 Dorian Giles, Associate Attorney
Dorian is not only an Associate Attorney at The Love Law Group, but also a professional sports manager. Dorian has worked with clients such as former NFL first-round pick Charles Harris, as well as a first round NBA lottery pick. Dorian graduated from the University of Missouri – Columbia with a BS degree in Sports Management. Following his time at Mizzou, he moved to Los Angeles, CA to pursue his dreams and work with NBA skills trainer Drew Hanlen, who trains the likes of Bradley Beal, Joel Embiid, Jayson Tatum and many more.
While in LA, Dorian assisted his management client, Charles Harris in selecting an NFL Agent. As a result of his work with Harris, Dorian was offered an internship by one of the world's largest NFL agencies, Athletes First, and began mentorship by super-agent David Mulugheta. After the internship, Dorian enrolled in Texas Southern Thurgood Marshall School of Law and successfully passed the February 2021Texas Bar Exam.
Dorian's practice areas include business planning and management, commercial transactions, entrepreneurship, entertainment law, intellectual property and corporate governance and formation. Dorian's ability to add value to any team, along with his networking ability, has allowed him to land opportunities in sports, tech, web 3, television and more. Through all his opportunities, Dorian most cherishes the opportunity to make his mother and grandmother proud, which he knows comes through his work in helping others win.
Bradford C. Moye, CPA, Of Counsel
Brad is a tax, business and transactional professional with over ten years of experience across a broad range of legal, tax, corporate and financial matters. Brad has practiced in both large accounting firm and in-house settings. Brad's accounting, tax and finance experiences include working at a Fortune 100 Energy Company, KPMG, RSM and Ernst & Young. Brad's legal experience includes working in house at a Fortune 500 telecommunications company assisting in multi-state litigation matters.
Brad has also successfully represented taxpayers, from individuals to businesses with million-dollar revenues, before the Internal Revenue Service (IRS). In Brad's private practice, he has secured over $500,000 in tax and penalty abatements for his clients. To better serve his clients, Brad took a break from private practice to work at the IRS Office of Chief Counsel. There, Brad successfully represented the IRS in Tax Court. He also provided guidance to IRS associates and taxpayers on correctly interpreting Federal tax laws.
Currently, Brad provides a wide range of tax, estate and accounting services. Understanding the law, as well as the inner-workings of tax accounting and finance, enable Brad to successfully resolve complex matters. Brad received his BS in Accounting from Florida A&M University and his law degree from Saint Louis University School of Law (SLU Law).
Jasmine Wade, Paralegal
Jasmine is originally from Pine Bluff, Arkansas and came to Houston, Texas to expand her educational and professional journey in law. Jasmine keeps her favorite poem "Our Deepest Fear" by Marianne Williamson in her mind and heart, it propelled her to graduate with honors with her Associates Degree in Paralegal Technology from Houston Community College. In her free time, Jasmine loves to read autobiography books and spend time with her family. Jasmine is extremely popular with our clients for her professionalism and attention to detail.